Ask a friend How R U?
SHOP EAT PLAY - Discover more about our stores.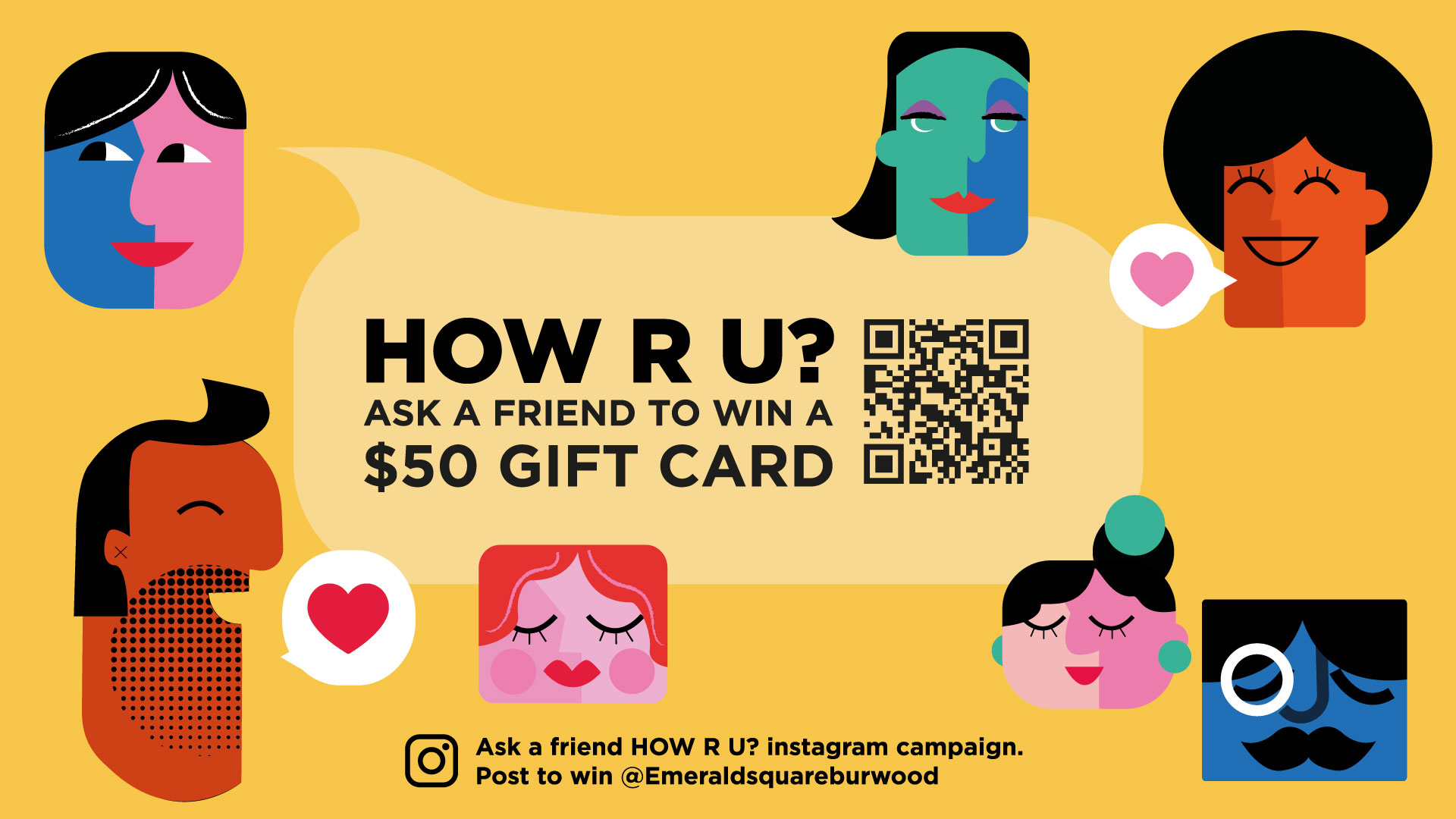 August 8th 2022 – September 8th 2022
Life is full of ups and downs so to promote the awareness of mental health and celebrate the importance to ensure that all of us stay connected, we are running a How R U? day campaign on instagram for participants to tag a friend and like the post to ask them How R U?
The viral campaign positively encourages the community to reach out and check in with one another for a chance to also win a $50 Emerald Square gift card each.